Quinta Río "Socially Responsible and Sustainable"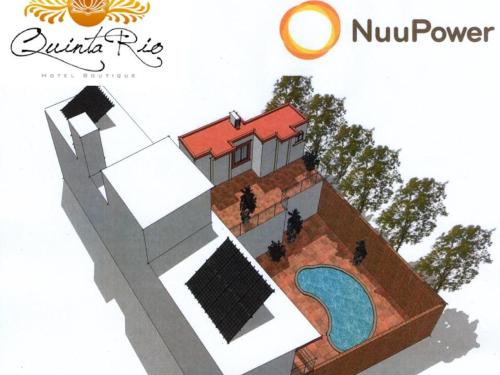 Quinta Rio Hotel Boutique Querétaro will soon become the "greenest" Hotel in the City of Queretaro. Thanks to the NuuPower technology, in a couple of weeks an electric generation system will be installed by means of photovoltaic panels, as well as a system of solar cells for water heating of all our facilities. Thanks to this investment, we will be saving approximately 80% in our consumption of non-renewable energies, thus supporting the conservation of our planet. With these and other actions that we have been carrying out since our inauguration, we can affirm that we will be the "most sustainable" hotel in the City of Queretaro.
Social Responsibility Actions:
80% of our lighting is based on LEDS, which is very low energy consumption. The remaining 20% ​​is based on saving lights.
All our rooms have watering showers, have heads that inject air and reduce consumption 40 percent.
Our staff uses biodegradable products in daily cleaning operations.
We separate all the waste generated by the Hotel.
Rainwater collection system to water the plants.
Hiring of personnel with different capacities.
These and more actions make Quinta Rio Hotel Boutique Queretaro considered a Socially Responsible hotel.