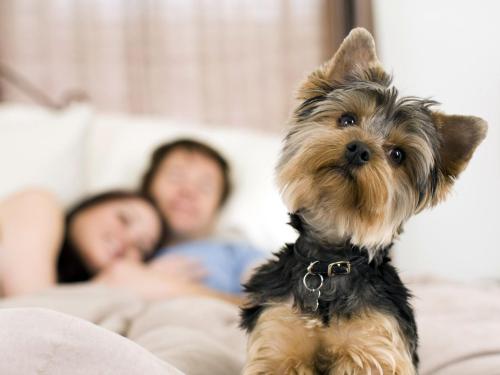 We understand that pets are important members of the family, and that is why we offer Pet Friendly lodging in Querétaro. The attentions that you receive in Quinta Rio Hotel Boutique Queretaro simply would not be the same without your best friend, so bring your pet company.
Quinta Rio Hotel Boutique Querétaro, is one of the only pet friendly hotels in Querétaro. Our hotel will make you and the feeling for your pet feel inspired, so we invite you to travel together.
Pet fee per night: $ 400.00
* Restrictions apply, check the policies before your arrival.
When registering at the reception, the pet owner must agree to the policies of the pet at the hotel, who will be responsible for any damage or injury caused by your pet, and will absolve the hotel employees of any liability if the pet is injured or some other guest.
Quinta Río Hotel Boutique Queretaro reserves the right to deny entry to any pet for any reason, at any time if it lacks evidence of vaccination, shows signs of potentially contagious conditions, demonstrates aggressive behavior or violates hotel policies.